General Dentist Serving the
Richmond Hill, Bronx & Yonkers, NY Areas!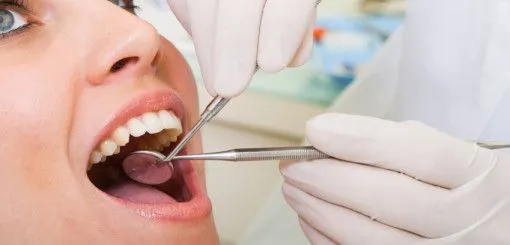 If you are in the Yonkers, Bronx, or Richmond Hill, NY areas and are looking for a new general dentist, someone who can treat, diagnose and manage your overall oral health, then look no further than Sincere Dental Arts. Our team of general dentistry specialists and staff strive to improve the overall health of our patients by focusing on preventing, diagnosing, and treating conditions associated with your teeth and gums.
We Offer a Full Range of Dental Services
Regardless of whether you are coming in for your routine dental cleaning, or you think you might need a filling or something a bit more daunting, at Sincere Dental Arts, we are well-equipped to assess the source of your discomfort and make sure you leave our office with a smile. If you need a crown, bridge, root canal, or anything in between, our general dentists have you covered.
We offer a variety of general dentistry services, including:
Dental Exams
Dental X-Rays
Dental Cleanings
Schedule Dental Cleanings Regularly
Proper oral hygiene is important for more aspects of your life than you think. That is why regular dental cleanings twice a year are essential to a happier and healthier you. But why? Plaque forming on the teeth is inevitable, no matter how well you brush and floss. It is important to remove this plaque on a regular basis to avoid cavities and gum disease from forming in the mouth. If either of these progresses too far, you could lose teeth in the process. Additionally, studies have shown that overall poor oral hygiene can have a negative impact on your health by leading to oral cancers, heart disease, and more. While regular brushing and flossing with proper technique are absolutely essential, they are not enough on their own with the additional guidance a knowledgeable general dentist can give you.
Not only do regular cleanings and exams prevent decay in the mouth, but most stains can also be removed leaving the mouth beautiful and bright!
Contact Us Today to Schedule Your Appointment!
We Proudly Provide Service to the Bronx, Richmond Hill & Yonkers, NY Areas
Don't forget to make your next dentist appointment with us today! Call now for scheduling and more information about our general dentistry services. We proudly welcome patients from the Yonkers, Bronx, and Richmond Hill, NY areas!